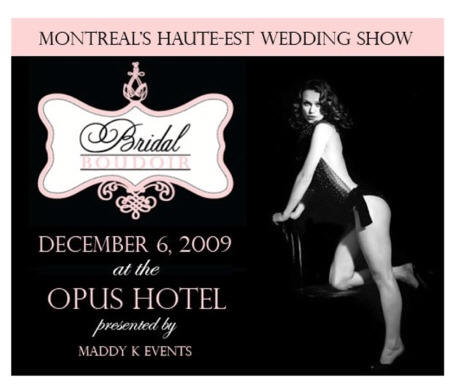 CONGRATULATIONS TO NANCY  who Won a Pair of Tickets to the Bridal Boudoir Affair!
Be the first Bride-to-be to comment on our blog explaining why you love Phototerra – and you will win!  It's that simple!
The Boudoir Affair is for Ladies Only – so leave your fiancé at home & bring your best friend, your mom, your sister…
The afternoon will be filled with fashion shows, cocktails, and guest speakers!
**
The Bridal Boudoir is an exclusive event, and to prove how exclusive it is, recently a company tried to be part of the Bridal Boudoir as a vendor by offering a lot of money to the event producers.  Well, the event producers refused them since the boudoir is not about quantity, but about quality.  Phototerra Studio is a Photography Studio with class.