This image of the bride looking through the window of her limousine was made during a wedding we shot recently in Moscow, Russia: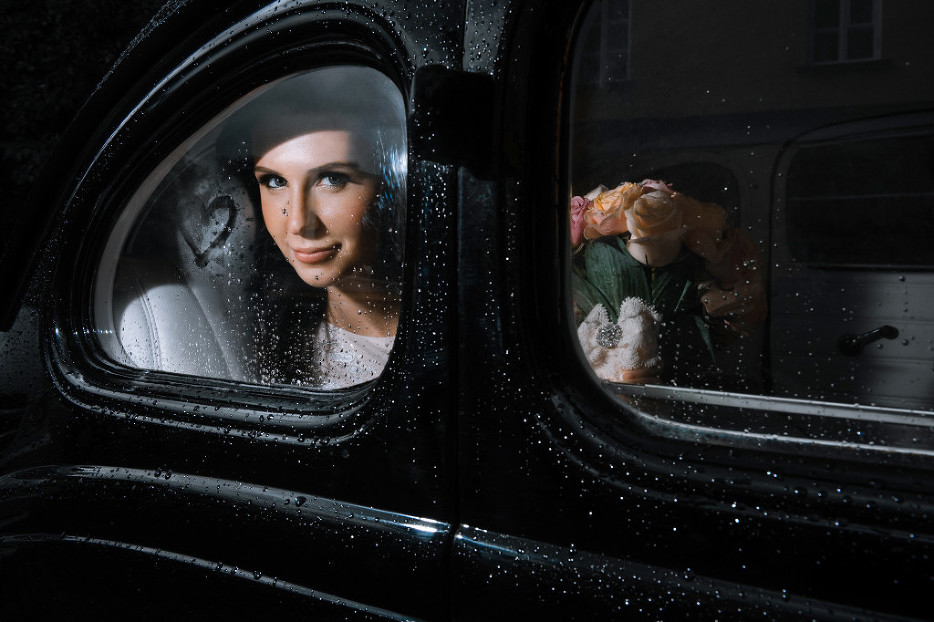 You can see her breath on the foggy window in this image, and she was actually looking at the groom when she painted that heart for him just a moment before. She noticed me pointing my camera at her however, and that's the moment when she looked at me.
I shot this with only one flash and framed so that the flowers would be at the right side, which adds to the story this image tells, while capturing the true moment.
~Michael Greenberg