This is a rather evocative shot of Elizabeth, it's as if she were the Queen of Fall: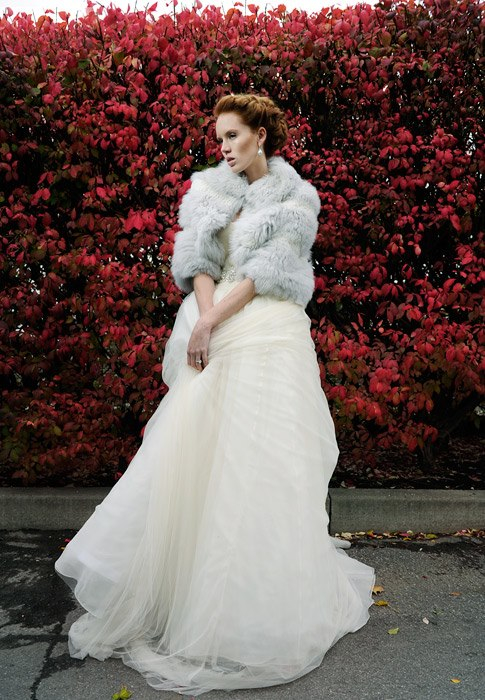 She appears to be part of the natural setting she is pictured in, fitting into that beautiful background so it accentuates her beauty.
I created this autumn image of Elizabeth against those beautiful red leaves, during an engagement session in Montreal Canada. Her fur coat gives a sense of the time of the year, in addition to leaves behind her.
When I saw the beautiful red pattern of those leaves, I asked Elizabeth to stand there and to pose for me. The moment I captured however, was a natural moment while she was moving and I caught her in that movement. She wasn't actually posing for this image. It's a quiet moment, caught while she's pondering, thinking of something, rather than striking a pose. All very serendipitous.
~Michael Greenberg