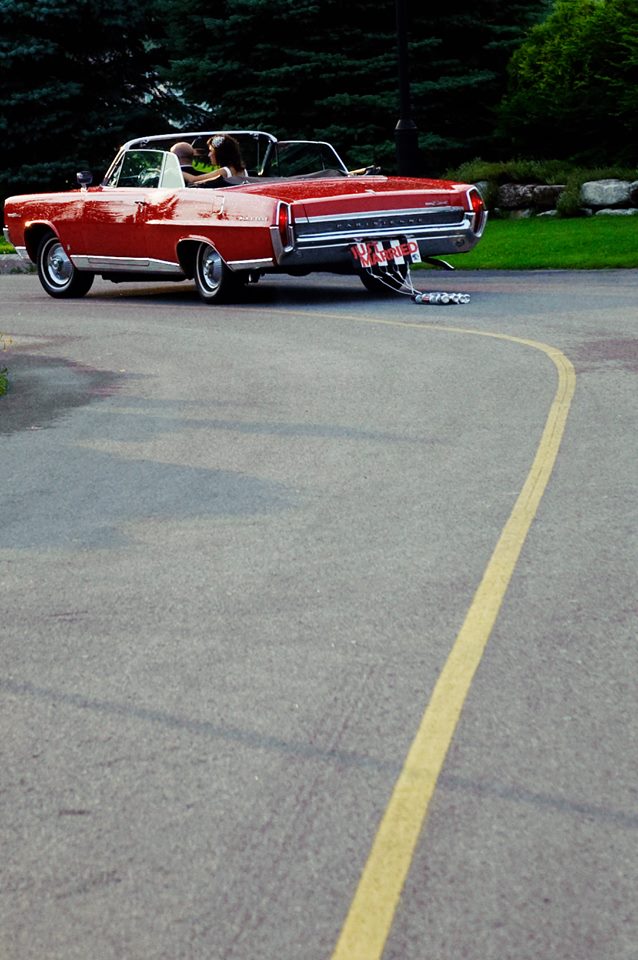 It's so nice to see couples incorporate classic cars into their wedding day. Phototerra has been pretty fortunate to capture some beautiful cars and having a classic car at a wedding is a lot of fun. If the colour is vibrant like this one, it can make for some really unique and fun shots. The "just married" sign and cans is also pretty cool. A lot of couples don't include this into their day of transportation, but it's such an homage and tribute to the old days.
I like this shot because it's as if the couple are driving into their future together – which literally they are but it's nice to capture that as it's an important moment. The ceremony is done and they are off to the party – it's that rare time where a couple really understands that now they are husband and wife – it's a great feeling for the both of them and a great time to capture the look of love.
Let me know what you think  of this shot.