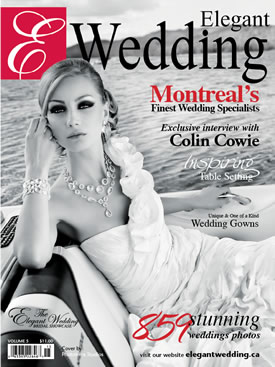 Phototerra is Proud to Announce that our photos are on the Cover of Elegant Wedding Magazine for the Toronto and Montreal Editions!
Elegant Wedding is about unparalleled elegance, true style and sophistication inspiring the creativity of every reader and leaving the beholder captivated. The most refreshing element is that each time you open it up you discover something new; rendering it breathtaking with an abundant source of ideas.
We hope you enjoy at least one of these wonderful magazines, and don't forget to pick yourself up a copy! It's a must have for any bride or groom to be!