This is another casual session, without the kissing shots.   It was literally raining cats and dogs.  The images are intentionally underexposed.  You can only image me standing out in the rain, my camera in one hand, the light in another, and my big umbrella between my shirt and my body (wish I had a third hand) trying to keep me dry!
By the time the shoot was over, we were all pretty soaked!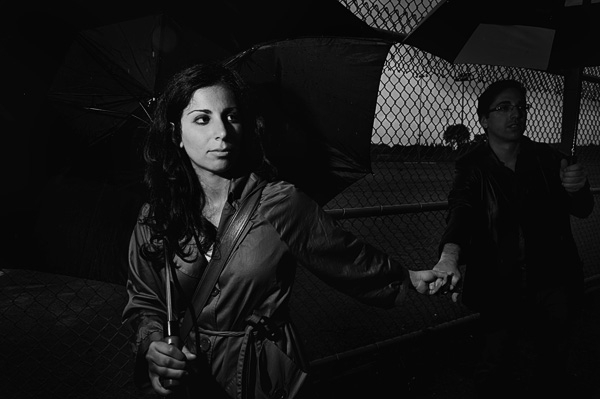 As much photographers, and couples, dread having to do shoots in the rain, it gives the images a different feel and certainly makes them stand out, don't you think?