Wedding Photography by Phototerra Studio
Among the many hard-drives piled up in our Montreal studio, we found a photograph that we've never personally shared before until the last few days. Here's one frame that was taken during a fashion-oriented photo-shoot for our dear friends at Canada's Elegant Wedding Magazine. Beautiful elegance and all!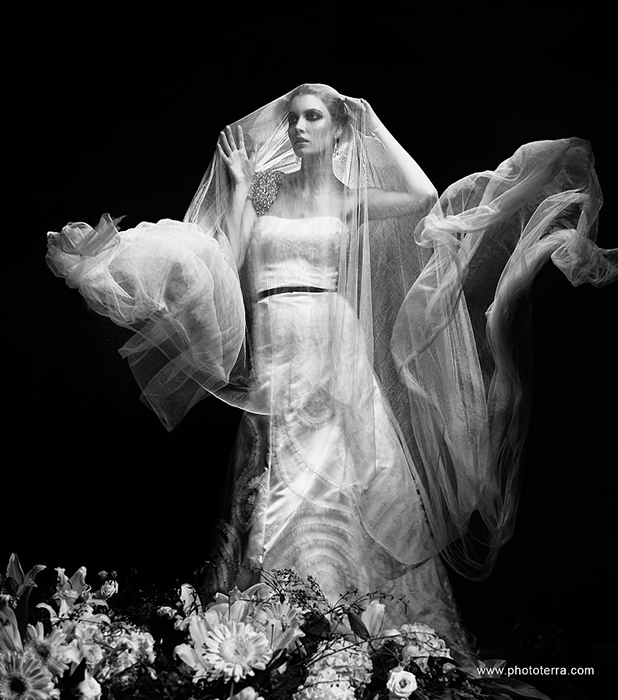 For more tech info on lighting for this photograph, and or any other behind-the-scene photo scoops follow us on WEDDINGANATOMY.COM.