This photograph was captured with all natural light during a themed wedding in Moscow, Russia: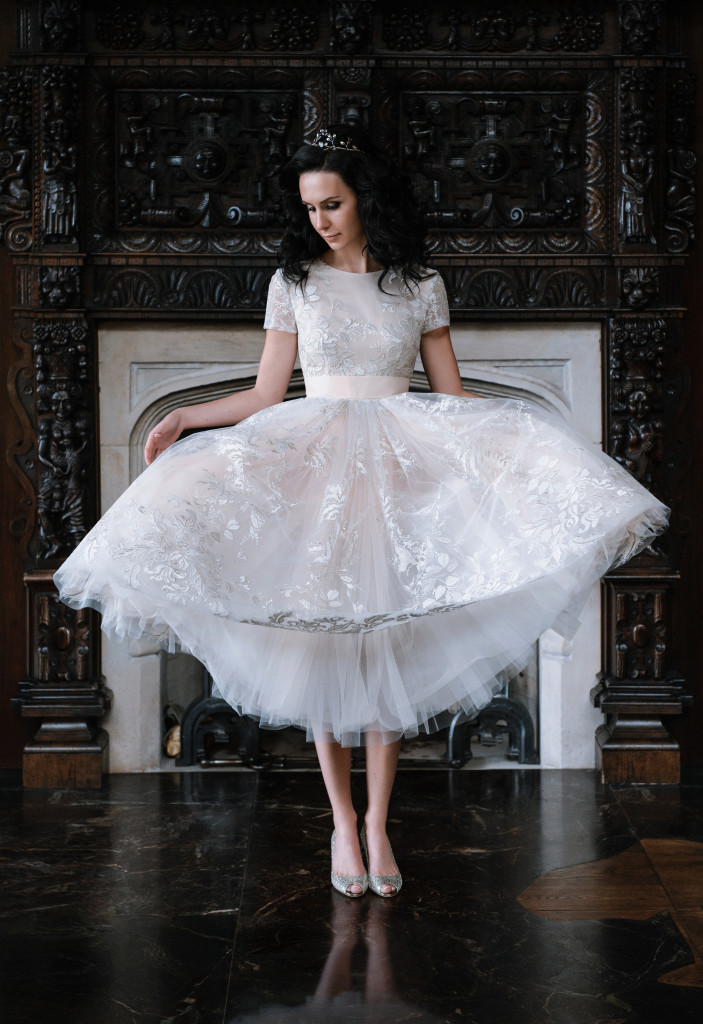 Svetlana is standing here before an antique fireplace in one of Moscow's mansions, wearing her absolutely stunning Dolce & Gabbana dress.
This is a moment when she had just finished putting her dress and makeup on, and was just setting the final touches before leaving for the church.
The dress was so light and elegant that I actually asked her to continue checking everything and adjusting her dress to see how it fits her and how it flows. That creates the best moment.
~Michael Greenberg