This black and white photograph was shot in sunlight using flash at a wedding in Toronto, Canada: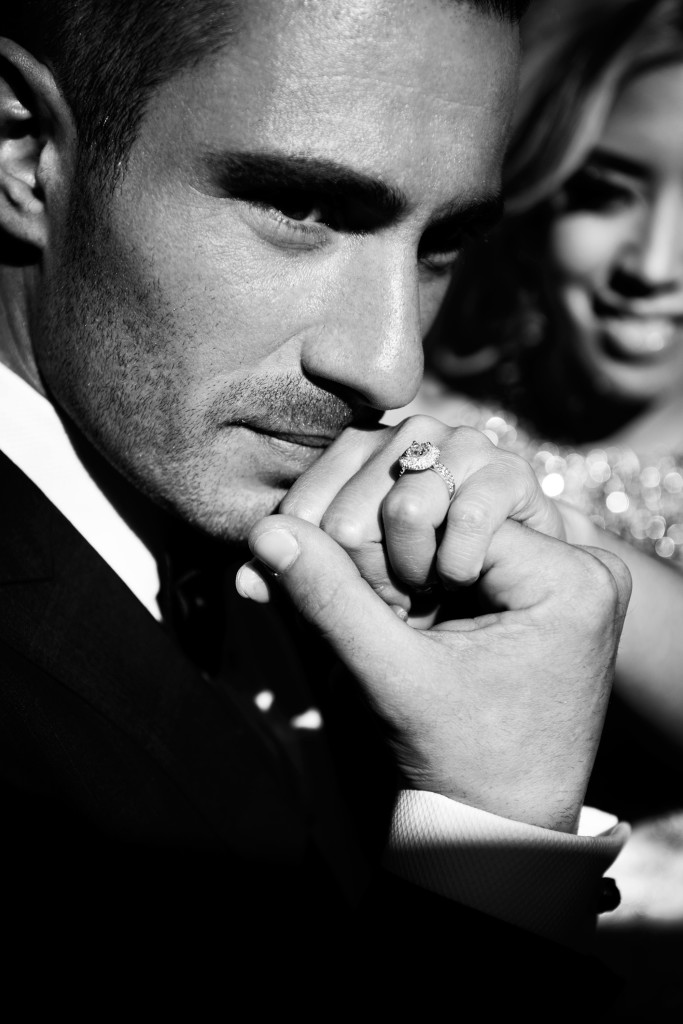 The harsh lighting worked best here, accentuating the groom's masculine features, while using a shallow depth of field softened the appearance of the bride in the background.
This is a moment when I asked the groom to be gentle with his bride and his response was to take her hand into his and kiss her ring.
All those beautiful things came together in a truly emotional moment here where the groom looks so gallant and diplomatic that he could be James Bond.
~Michael Greenberg